Black Friday '22: Top Tips for Smarter Spending
With Black Friday coming up, we review some of the golden rules for smarter spending.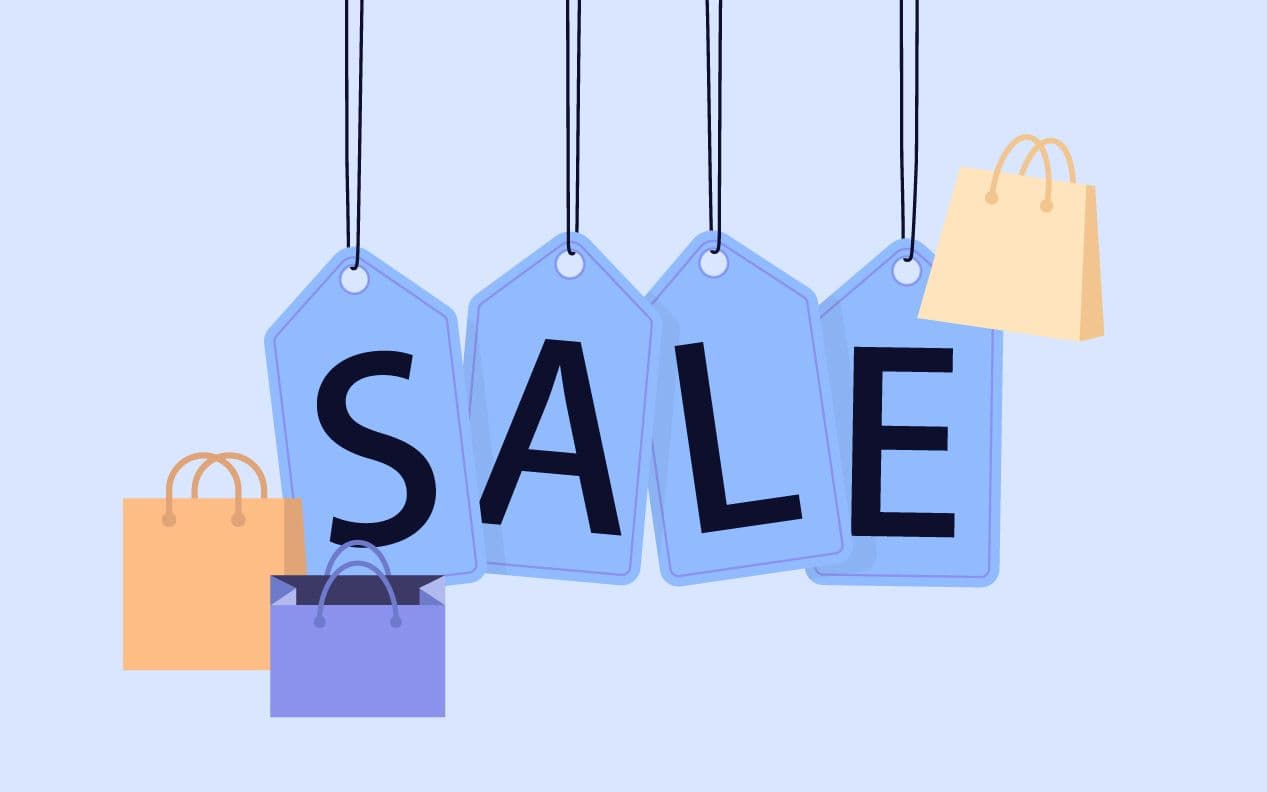 So it's here, Black Friday. Sure, there's some great offers out there – but take a look at our useful tips and hints below and you'll be well on your way to smarter shopping.
Loads of retailers have been running promotions since the start of November, trying to offload as much of the stock they've built up over the year as possible. And while this does mean you could be in for some serious bargains, there's also a few reasons to press pause on the Black Friday hype and think about some of the ways you can shop smarter.
Shop around
All the hype around Black Friday is designed to push our buttons, from the urgent-sounding emails to the flashing web banners. That's why it's so easy to whack a load of stuff in your basket and head to the checkout without doing much of a double take.
But taking a second look at your bargains is exactly what you should be doing. It might sound a bit 'Online Shopping 101', but checking the price of a product on lots of different sites is the best place to start.
Surprisingly, 13% of shoppers don't do this on Black Friday, taking the AMAZING bargains at face value. Nose about a bit, though, and you'll probably find that plenty of stores are selling what you want at the same price, but only one of them is claiming it's the deal of the century. You may still be happy to part with the cash, but at least you're going in with your eyes open.
Approach 'was' with caution
'Was' and 'now' stickers are usually the tell-tale signs of a bargain, but they should be treated with a bit more caution around this time of year.
In retail-speak the 'was' figure is known as the 'anchor price', and these can at times be a bit misleading. Sellers might hike the cost of a product in the run up to Black Friday, inflating its anchor. All so they can slash it and start bigging up their cut-price deals.
That's why you might find a certain product has been for sale at the same low price for most of the year. And how do you do that, exactly? Read on.
Use price history sites and apps
If you know exactly what you want and aren't just browsing for a bargain, you should definitely do a little digging with price history apps or sites. They're super easy to use and will help you check the price of a product over time. So you'll be able to tell if the deals that caught your eye are actually worth a look.
Here are a few suggestions to get started:
CamelCamelCamel is a free-to-use, Amazon-only price tracker. You can use it to monitor product prices on Amazon and alert you when they drop. It even offers a browser extension to make the whole process that bit easier.
Available online and as an app, PriceSpy offers price comparison for tons of products all over the web. You can use their handy filters to search by price, product reviews, seller ratings and more.
Honey is an extension for your web browser. It's free to sign up, and you can use it to both check price history and hunt for coupons from thousands of retailers.
Read the fine print
You may see some retailers stick a load of fine print at the bottom of a promotion or hide it at the very end of a product listing. While it won't be the most exciting read, it can still be worth a look, because it might just reveal if you're getting a good deal or not.
You could find a note explaining that your must-have purchase was being sold at its 'was price' for just a few short weeks before Black Friday.
Or you might find info on its recommended retail price, which you can check against the manufacturer's and see if you really should spend now.
The important thing here is that you don't immediately take the headline price at face value and do a little bit more digging.
Be clear on 'want' vs 'need'
Cut-price deals can be tempting. So tempting they might make us think we need something that's really just a nice-to-have. But having a clear idea of what your priority purchases are will help keep your spending in check.
You may have to replace something pretty essential soon, like a laptop, so that could wind up in the 'need pile' for Black Friday. An eighth pair of trainers? That's a judgment call only you can make.
Make a list, set a budget and stick to them
Sensible suggestions like these are timeless classics. Put it all down on paper, be honest about what you need and what you can afford to spend, and then stick to it. Nothing more to it than that, really.
How to shop safely on Black Friday
You've found a deal. A real one. It's something you really need (or just want, because it's been a tough year) and you're ready to pay…
Hold the phone.
Just a few more things to tick off the checklist.
Know your online shopping rights
More of us will be shopping online this year than ever before, so it's a good idea to brush up on your rights before you go whipping out your wallet. The team at MoneySavingExpert has done an amazing job of putting together an easy-to-read list of all your on- and offline rights when it comes to retail, and you can find it here.
If you don't have the time to get stuck into the detail, this little nugget is worth remembering in most cases you have the right to cancel your order and get a refund – even if your only reason is that you've changed your mind. Thanks, Consumer Contracts Regulations 2013!
Check the returns and delivery policies
We've already mentioned returns, but it's always worth checking out a retailer's policy before buying. They'll sometimes extend their returns policy or change their returns process nearer to the holidays.
Same goes for delivery. You should always get the delivery date before you purchase to avoid being disappointed, and it's worth remembering it's the sellers responsibility to make sure you get your stuff. So, if something goes missing or turns up in bad nick, you don't have to waste your time complaining to the delivery company. It's the retailer's problem to fix.
Pay by credit card
It's a fact - you're way more protected if you pay for your shopping using a credit card. And that's because the Consumer Credit Act says your credit card provider has to protect purchase from £100 up to £30,000 for free.
The whole idea behind it is to stop people having to pay off debt for something they either never received or was faulty to begin with. So, if a purchase doesn't work out for these reasons, you can make a claim under Section 75. Just one of the many ways shopping with credit can trump debit.
Be on the lookout for scams
Black Friday is a holiday for scammers too.
Setting up fake websites to snare consumers in a spending frenzy is just the tip of the iceberg. You should always try and buy from reputable sites and remember that if something seems too good to be true, that's because it probably is. And never open any fishy emails.
Smarter Spending
We have one final tip you may want to think over. If you're certain you want to spend on Black Friday, give how you're paying for it some thought.
Leaning towards putting it on your credit card? The traditional kind are expensive, they don't give you a plan to pay back your balance, and it's pretty hard to figure out what exactly it is you're being charged for.
But when you can choose to pay in instalments, you see upfront what it's going to cost you. Tymit even helps you figure out if you can afford something in the first place.
Read up on our pocket-friendly features or download the app for a closer look.